Features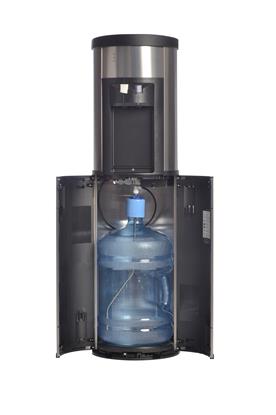 Beaufort
Features:
Loading from the bottom
Cook & cold water
Sliding platform to install water bottle
Two doors
D-shape contemporary design for small space footprint
Non-removable stainless steel cold water tank
Appliance-grade, fingerprintless stainless steel cabinetry
Faucets covered for hygiene
Sturdy mechanically-activated faucets
Large faucet alcove convenient for sport bottle fill-ups
Removable drip tray and grid for easy clean
LED lights to indicate status (running, bottle empty or almost empty, etc.)
2-year limited warranty
More details
More photos
Tech. infos
Beaufort Water Cooler
A residential water cooler with loading from the bottom. In stainless steel, structure and facing. With a sliding platform for an easier installation of the water bottles. Two doors for more positioning possibilities of your water cooler.