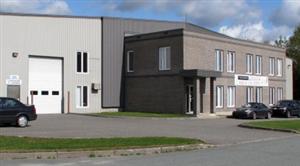 ABOUT US
Established in 1987 and privately owned by Serge Poulin, Eng., Thermo Concepts has enjoyed a reputation from the outset as an innovative manufacturer in the global bottled water cooler industry. We are the only North American company that designs, assembles, distributes and exports bottled water coolers worldwide. Among our major milestones:
Introducing attractive water cooler designs from the beginning, by staying away from the conventional square box concept, and embracing instead fresh, modern and elegant ideas and forms.
Marketing the very first bottle cover in 1988.
Being the first water cooler company to introduce the drip-proof cap.
Designing one of the first removable cold water tanks to facilitate cleaning and maintenance.
Expanding our offering with POU conversion kits for all our bottled water coolers.
Pioneering new business solutions with filtration systems and unique products.
As part of our ongoing quality assurance program, every Bottled and POU In-Line Water Cooler is rigorously tested and inspected by our qualified staff prior to being shipped. Thermo Concepts products are UL, CSA and CE certified.
Part of our innovative mindset is recognizing the value of working closely with our customers in order to better understand what they expect from their water cooler manufacturer.